Welcome to Support
Our support system is designed to connect you with a shipping expert as fast as possible. We maintain an international 24-hour multi-lingual staff that can assist you with any challanges.
Trade Tech delivers more than just a software; we also provide you with the leading experts in the shipping industry. Our international implementation teams are able to train and assist customers in any problems that they may come across.
To contact someone at our headquarters or international offices, please choose from the options below:
---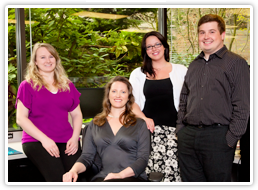 Support

Phone: +1.425.837.9000
Fax: +1.425.837.9008
Ticket: support.tradetech.net
Trade Tech, Inc
710 5th Ave NW #200
Issaquah, WA 98027 USA
---

Lyon, France
Trade Tech (France), Inc.
Trade Tech, Inc
84C rue d'Ypres
69004 Lyon, France
---

Taipei, Taiwan
Trade Tech (Taiwan), Inc.
8F, No.477-1, Sec. 2, Tiding Blvd.
Nei Hu Technology Park
Taipei, Taiwan 11493
---

Hong Kong, Hong Kong
Trade Tech (Hong Kong), Inc.
Unit B2, 29/F, Grandion Plaza
932 Cheung Sha Wan Road, Lai Chi Kok, Kowloon
Hong Kong
---

Shanghai, China
Trade Tech (Shanghai), Inc.
22A, Jiushi Renaissance Mansion
No. 918 HuaiHai Zhong Road
Shanghai, P.R. China 200020
---

Mumbai, India
Trade Tech (India), Inc.
Mittal Towers, 17th Floor
B Wing, Nariman Pt.
Mumbai, India 400021
---

Tokyo, Japan
Trade Tech (Japan), Inc.
Trade Tech (Japan), LLC
3rd floor, Tokyo Shiodome Building
1-2-20 Kaigan, Minato-ku, Tokyo
105-0022 Japan